Throat fucking is face-fucking's debauched big sister for all intents and purposes. Face fucking is basically oral sex done with a bit more "umph" as most of you probably know – beyond just the basic "oral sex" that people usually associate with going down on a guy. In face fucking, the guy goes from being the passive partner to being the active partner, with the girl [or other guy] going from actually performing on the cock to just allowing their mouth to be penetrated, basically.
Throat fucking is forceful, full insertion face fucking, such that the head of the cock makes it into the throat itself, and the throat ends up providing much of the stimulation necessary to bring the guy off. This is face fucking on steroids, and requires that the person whose throat is being penetrated be able to deep throat (at least if you want to be able to do it without gagging or hurling). Basically, your face is fucked like your cunt (or ass) would be – pounded away pretty much unmercifully. I'm not going to get into the politics associated with this kind of sex, but suffice it to say that I believe as long as two people consent to doing what they're doing, it's no one else's business. If you don't find having your face railed like a cunt degrading, then fuck what anyone else thinks about it.
The easiest way to do this is to lie down face up, and hang your head over the edge of the bed. This brings the canal of the mouth and the throat into a straight line (see the photo below), and allows for much greater penetration of the cavity. If you're sitting on your knees, your throat makes an almost 90 degree bend downward from your mouth and, at least in my experience, most guy's cocks won't easily bend sufficiently to accommodate such a turn, especially downward. This forces the cock into the back of the throat, triggering the gag reflex for most people. The tendency for most cocks to bend slightly upward only exacerbates this situation. If you can learn to do it in an upright position (which is quite easy if you don't have a gag reflex), then so much the better.
Of course, it is possible to train your gag reflex to relax and that will help, but putting your throat into a straight line will make it far easier to allow for deep penetration. Apparently some guys get off on the feeling of banging the back of the throat, causing you to gag. That's your call to decide if you're up for that. Personally, I hate gagging, but if it turns your guy on and that makes you hot, then by all means, knock yourself out!
I'd start out by going down on the guy in a typical position (i.e., on my knees), getting everything all wet and whatnot, and then slowly start sliding him into the back of my throat each time I go down on him. The back portions of the mouth and the throat produce more mucous and you'll notice it starting to get much more slippery. This is not saliva, by the way. Saliva makes a good basic lube for oral, but to get that cock into your throat, you need to get it coated with that thicker mucous you find in the back of your mouth. This stuff is what makes swallowing food, pills, etc. possible. When you watch porn, all of that long, stringy goo coming out of the girls' mouths during rough oral is this mucous. Sliding him into the back of your mouth will also allow you to begin to relax your gag reflex and your throat in preparation for what is to come.
Once you're ready, roll over, hang your head off the bed, have him get into position, and take his cock into your mouth. He should start off SLOWLY going deeper into your mouth and your throat until you overcome your gag reflex and your throat relaxes enough to accommodate him. For guys with shorter cocks ("shorter" being relative to the depth of your mouth), this won't take long. For those with the monster-length cocks, it may take longer and, in fact, you may never be able to accommodate his entire length. The throat narrows once it starts its way down into the chest, and if he is too long, or the head of his cock is too large, it may only go in so far. Forcing it down is only going to hurt you. The slightly upward curvature that many guys have will help avoid triggering your gag reflex to some degree when you're in this position because it slides along the tongue into the throat as opposed to hitting the soft palate in the back of your mouth.
Many people make the mistake of leaning too far back over the bed, and this results in a less than optimal straight line. Consequently, it doesn't seem to work any better than doing it on your knees. The trick is to ensure your mouth and throat form a straight path. Your head needs to be just off the edge, such that the back of your head is resting against the edge of the bed itself. This will help keep your neck from getting tired, too. Here's a photo of someone doing it correctly – notice the alignment of her mouth and throat.
Once everything is relaxed and he can bottom out (i.e., when his cock is all the way in and his nut sack makes contact with your nose and lips), then he can slowly increase his speed until it starts to become uncomfortable to you, if it does. For most people, it is doubtful you'll get to the point where you'll be comfortable with him fucking your face as hard as he would your cunt, but some can. If he's too long to bottom out, you might consider wrapping your hand around his cock at the entrance to your mouth to help elongate the canal a bit – the slippery mucous coming out on his cock will help keep your hand lubed up.
The trickiest part in all of this is getting yourselves into a position where it will work like it should. Usually, the receiver has his/her head too far off the edge as I described earlier. But it is also not uncommon for the penetrator to be at an odd angle and have his cock still hitting you in the back of the throat. Most beds are too low to allow the guy to stand and do this with you in the correct position, and too high to allow him to be on his knees and do it. What usually works for me is to put some pillows under my back, right at the edge of the bed, and hang my head over those. Of course, if you have other furniture you can use, such as a couch, chair, desk, etc., these might be of suitable height to make it easier for you as well.
You also need to ensure you work out some kind of signal to use in case it gets to be too much for you. I usually tap the guy on the back of his leg or his ass if he's getting too rough or going at it too hard. It is very easy for the guy to get too exuberant. The feeling of doing this combined with the visual he sees as he's going into your mouth is going to be very powerful to him, and it is quite likely he'll begin thrusting harder or deeper than you might be able (or willing) to accommodate. You can become injured if you don't keep it under control.
You'll need to practice your breathing technique to be able to do this for any length of time as well. If the guy is fucking you slowly, then you can take breaths between thrusts. If he's railing you, though, that likely won't be an option. It is best under those circumstances to try to hold your breath for a few seconds and let him go to town, have him stop for a couple of seconds so you can catch your breath, and repeat as desired. Mis-timing your breathing during a thrust will cause you to start choking, and that will suck (no pun intended).
The visual you'll get while doing this will also be interesting to you in all likelihood. You'll see his nutsack hanging down and coming at your face with each thrust. If he gets to going pretty seriously, it may even slap your nose a bit. It is not unlike a regular 69 position with him on top, if you've ever done it that way before (and, in fact, throat fucking can be done fairly easily in a girl-on-top 69 position as well – the slight upward bend in most cocks will allow them to go into the throat and miss hitting that soft palate).
What to do when he cums. If you haven't had your gag reflex triggered by the time he cums, this might do it. A strong jet of semen hitting the back of your throat will typically trigger your gag reflex even if you've learned to relax it while taking a cock down your throat. You've trained the soft palate in the back of your throat to understand the feeling of that cock and realize that it is not a choking threat. But that shot of cum will be a new sensation for it, and it thinks you're about to choke on it, so it triggers the reflex.
There are three ways around this (or four if you can actually train your gag reflex not to trigger when a shot of semen hits it – if you can, kudos to you). Normally, when you're giving head, you can cover the soft palate with your tongue, and that prevents the stream from hitting it. This is the way you (should) typically do it during "normal" head when the guy cums in your mouth.
The second alternative is for him to cum with the head of his cock in your throat past the soft palate (i.e., at full penetration). This will likely be an unusual and perhaps uncomfortable sensation to you the first couple of times you do it. Once you get used to it, however, it works really well. He can thrust into your throat, cumming just as he would if he was fucking your cunt or your ass, and the cum just shoots straight into your throat.
Keep in mind that your head is going to be inverted if you're doing what I've described above. Gravity being what it is means that some of that cum is liable to drain back down into your mouth. If you hold your breath and don't try to swallow when all of this is going on, then you can just let it drain down, hold it in your mouth, pull his cock out, turn over so your head is in a normal, upright position, and swallow like the awesome little slut you are.
The third method is known as the facial. He can pull out and finish himself off, jerking off onto your face (or your chest if you don't enjoy facials).
All of this makes it sound extremely complicated and a lot of work to put yourself in a position where you can do this. In reality, though it sounds complex, it isn't. You just need to understand the positioning, train yourself to relax your gag reflex, teach yourself to breathe correctly during the penetrations, and understand how you need to react when the cum starts flowing. The best way to do all of this, of course, is to practice. There's an article on learning how to do the basics of deep throating HERE to get you started. Once you get to that down, then you can take the information here and put yourself on the road to learning how to throat fuck a cock.
What does it feel like to be throat fucked? That's almost like asking what an orgasm feels like. It differs from person to person. You basically have a huge rod thrusting in and out of your mouth. Like most other forms of oral sex, what you get out of it will vary based on how you view the act. In an inverted position, you won't be able to use your tongue to any great effect, for example. It'll be positioned over the top of his cock, and all of the sensitive nerve endings are on the bottom. Most of his physical sensations are going to come from the head entering your throat. So you really won't be able to actually perform on him to help expedite the process. The remainder of his stimulation is going to come from the visuals he's getting. If you are able to throat-fuck his cock while on your knees (or otherwise taking him as in regular oral), then of course that won't apply – you'll still potentially be able to use your tongue to one degree or another, though the speed may make it a bit difficult.
From a psychological perspective, you may find it to be very erotic. Throat fucking is a relatively new concept in terms of going "mainstream." You only see it in porn and therefore it has that taboo, slutty kind of aura to it. For many women that makes it just that much hotter.
Again, if you're going to try it, learn to deep throat first, then start off slowly. If you let him penetrate the depths of your throat too soon, it will choke you up and it will hurt like a bitch. You have to learn to relax your throat, control your breathing and work into a rhythm that works for the both of you. Once you get the hang of it, though, it can be an exciting addition to your sexual repertoire.
One final thing to keep in mind is that a good 90% of what you see in porn with respect to "throat fucking" is not done correctly. Or, rather, it isn't true throat fucking in the pleasant sense of the word. The stuff seen in porn is designed to make the girls gag, choke and in some cases vomit. So you'll see a lot of bad head/neck alignment in terms of being able to do this correctly. If you want to gag and choke, then do it like you see it done in porn. If you (both) want to enjoy the experience, though, you need to learn to do it correctly as I have outlined above.
GANGBANG CHURCH SLUT CLUB
Rosie's Lost Slut Training Video
Back When Rosie was still a BBW, she was brought to a house to A. Pay off a Debt - And B.Continue on her Slut training including a Very Painful ass Reaming with NO LUBE... Yes there is Some Crying, Lot's of Rough Handling. Some First time Penetrations..(well Taboo to talk about in some countries)..Some POV cock Sucking and a Mouth full of Cum.
To See a Quick Sample
CLICK HERE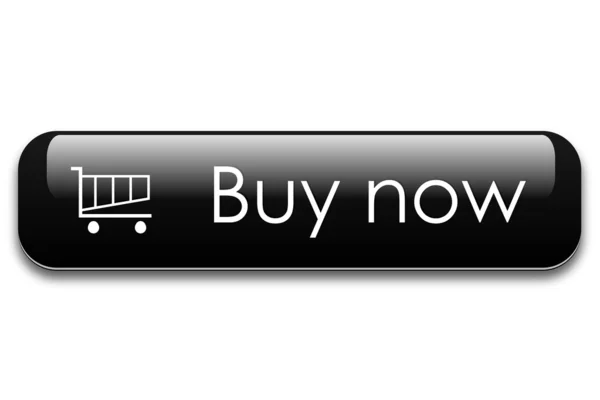 No tags for this post.