Sabien DeMonia Scores ANOTHER Bucharest Summit Awards Win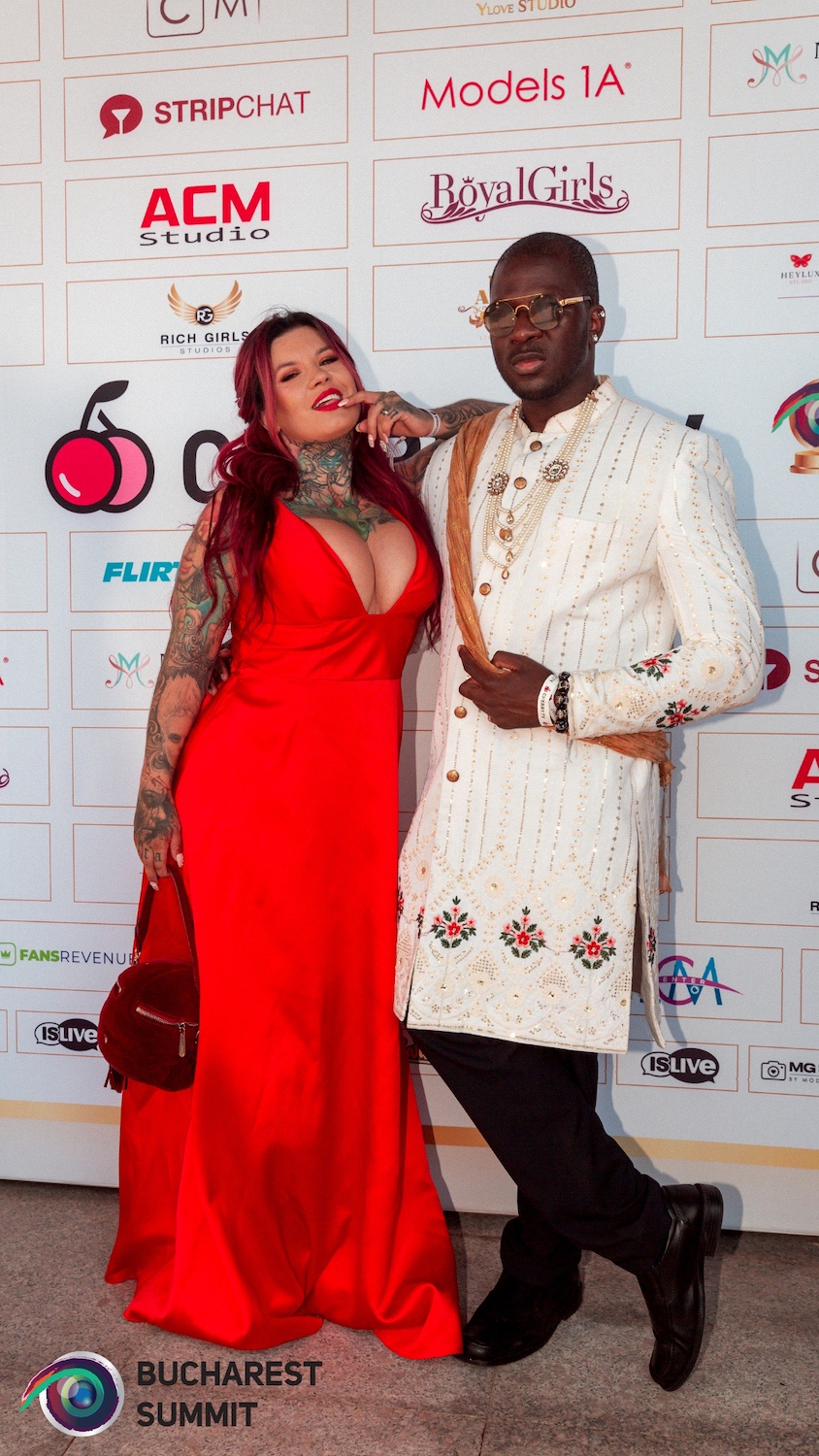 (Barcelona, Spain) Eastern European tatted, busty, red-haired vixen, content creator, fetish model, adult star, and entrepreneur Sabien DeMonia was up for five Bucharest Summit Awards nominations. Still, she walked away with the most special award of the night.

The Bucharest Summit Awards took place last week at the Face Club. More than 60 awards were given out throughout the festive event. Sabien Demonia was up for Sabien is up for five categories: Best International Content Creator, Independent Female Model of the Year, Fetish Cam Model of the Year, Female Model of the Year, and Best Experienced Cam Model (over five years) – Independent. But she walked away with the last award of the event that was created just for her. The CEO of the Bucharest Summit, Ruxandra, presented Sabien with the Bucharest Summit Recognition Award to honor her for being a Bucharest Summit ambassador with the longest history with the event and making the most significant impact on their ambassadors program. Sabien was honored for the recognition and took to the stage to dedicate the award to all the ambassadors, Ruxandra, and her publicist.

"I was honored to receive such a special award and be recognized for being an ambassador and impacting the entire ambassador's program. It was really unexpected, but it meant so much to me," says Sabien DeMonia.

A list of the night's winners can be found at bucharestsummit.com/awards.

To interview Sabien DeMonia for your site, publication, or show, contact Erika Icon of The Rub PR at erika@therubpr.com.